Elaine Lu, DDS
General Dentist Monrovia, CA
Healthy Life Dental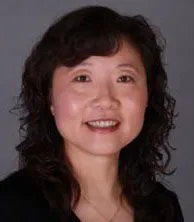 Excellence in dentistry begins with a careful co-diagnosis and treatment plan to establish the goals we will achieve together. Communication and long-term relationships are important to us. Let us know what is on your mind and ask questions. We will help you realize an investment in yourself pays dividends for a lifetime. We are caring, skilled professionals, dedicated to simplifying what is often a very complicated and confusing area of health care. We want all our patients to be informed and knowledgeable about their dental health care, from treatment plans and services, to insurance coverage.
Dr. Lu provides dental care in an honest, caring & patient-driven environment. She practices comfortable, health-centered dentistry & strives for long relationships with each of her patients. In addition to her technical proficiency, Dr. Lu is a careful listener & will explain beforehand what treatment is best for your individual needs.
Dr. Lu received her DDS degree in 1988. She has since passed the National Dental Board Exam & the California Clinic Board Exam with high scores. Her numerous continuing education courses have covered cosmetic dentistry, veneers, Lumineers™, Invisalign®, endodontics, prosthodontics, sedation dentistry, dental implants, & restorative techniques.
Dr. Lu is a member of American Dental Association (ADA), California Dental Association (CDA) & the San Gabriel Valley Dental Society (SGVDS). She is a member of the Monrovia Chamber of Commerce.
Dr. Lu looks forward to your visit & to showing you how exceptional dentistry can improve your life.
---
Dr. Katrina Yullie - Associate Dentist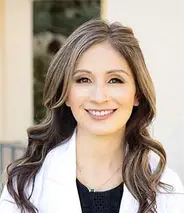 After taking time off to raise her son, Dr. Katrina returned to dentistry in 2019. She is an advocate of healthy lifestyle and minimally-invasive dental procedures. She empathizes with people's specific dental needs and is driven to build a partnership with her patients to create the smile they desire.
Dr. Katrina grew up in Orange County, majored in Biochemistry at UCLA, received her Doctor of Dental Surgery at Columbia University in 2004, and completed an Aesthetic Dentistry Fellowship at Tufts University in 2005. She is a member of the American Dental Association and California Dental Association.
In her free time Dr. Katrina enjoys doing yoga and volunteering to serve the dental needs of the underprivileged communities. She is married to Kevin Yuille, an Emmy nominated and award winning Visual Effects Supervisor. They are grateful for their son, who aspires them to be better people everyday.
---
Dr. Chad D'Abilio - Exodontist
Dr. Chad D'Abilio offers services in wisdom teeth removal and surgical extraction. Dr. Chad realizes that patients are often anxious about extractions so he places a strong emphasis on patient comfort throughout the procedure. He also places a strong emphasis on minimally traumatic extraction technique. This leads to an easier recovery of the extractions. Overall, Dr. Chad strives to make extractions as easy of an experience as possible for the patients.
Dr. Chad also offers ridge preservation bone graph to the patients following extraction. This helps to preserve the bone in the area where the tooth was removed, making replacement of the tooth easier and more successful.
Dr. Chad graduated from the University of Southern California (USC) School of Dentistry in 1997. Following dental school, Dr. Chad attended MCP Hahnemann University in Philadelphia for residency training in oral and maxillofacial surgery. He completed seventeen months of residency training where he learned his surgical techniques.
Dr. Chad looks forward to your visit & to discuss your oral health issues.