Posts for tag: teeth whitening
By Healthy Life Dental
February 17, 2019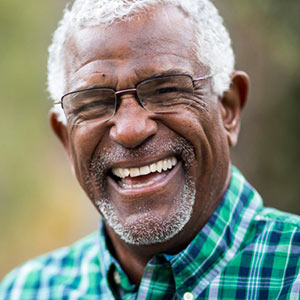 Like other aspects of our lives, aging can take a toll on our smile. Over a lifetime the effects of disease, teeth wearing and the foods we eat can cause our teeth and gums to look unattractive.
Here are 3 of the most common age-related dental problems and how we can help you "turn back the clock" on each one.
Discoloration. Teeth can dull and grow darker over time. And not just from what we eat or drink—age-related structural changes in the tooth can also cause discoloration. We can often alleviate external staining temporarily with teeth whitening. If the staining is heavy or it originates inside the tooth, then we can install life-like porcelain veneers or crowns to cover the discoloration. We can also use composite dental materials to alter the color of one darkened tooth so that it doesn't stand out from the rest of your teeth.
Wearing. Our teeth naturally wear down over time. If the wearing is excessive, though, teeth can look shorter and less youthful. Again, we can use veneers or crowns to change a tooth's outward appearance and make them look longer. We can also employ enamel contouring and reshaping that smoothes out sharper edges caused by wearing to give your teeth a softer, more youthful look.
Receding gums. On the other end of the spectrum, gums that have shrunk back or receded from the teeth can make them look much larger and unattractive. Our first step is to treat any gum disease present—the most common cause of recession—which often helps the tissues to regenerate. If your case is more advanced, though, you may also need grafting surgery to restore lost gum tissue. Using in-depth microsurgical techniques, surgeons attach grafted gum tissue at the recession site. Over time new tissue will grow, restoring adequate gum coverage.
You can also improve your appearance at any age with orthodontics. Besides a more attractive smile, properly aligned teeth tend to wear more slowly and evenly. This and proper daily oral hygiene and regular dental care can keep your teeth looking younger even in your later years.
If you would like more information on gaining a more youthful smile, please contact us or schedule an appointment for a consultation. You can also learn more about this topic by reading the Dear Doctor magazine article "How Your Dentist can help you Look Younger."
By Healthy Life Dental
July 22, 2018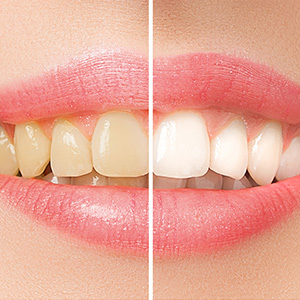 White, translucent teeth are the hallmark of a beautiful smile. But with age or the foods we eat our teeth's natural brightness can dim to a dingy yellow.
If this is your case, you may be able to benefit from teeth whitening techniques that brighten up your less than "pearly whites." A teeth whitening treatment from time to time could put the dazzle back in both your smile and your self-confidence.
Here, then, are 3 reasons for considering tooth whitening to improve your smile.
You might be able to do it yourself. There are a number of home whitening options (including whitening strips) that are safe and effective to use at home. But there are a couple caveats: because your dentist can use stronger bleaching solutions they may be able to perform the procedure in less time and with longer lasting results than a home kit. Also, some forms of staining originate inside a tooth—a home kit won't help with that kind of discoloration.
It's safe and relatively inexpensive. Home bleaching solutions aren't strong enough to be harmful (unless you disregard the product directions) and are usually not very costly. Your dentist uses stronger solutions but with the training and curing equipment to minimize any risk to your teeth. And compared to other cosmetic treatments, dental office teeth whitening is still a relatively inexpensive option.
Dental office whitening can be more comprehensive and precise. Another reason to opt for your dentist to whiten your teeth is the wide range of discoloration they can alleviate. They have clinical techniques for alleviating internal tooth staining, and could even combine these with treatments for external staining. Your dentist can also help you achieve the exact degree of whiteness you desire—from a more subtle, natural shade to "Hollywood Bright."
Whitening isn't permanent—but with a thorough application and avoiding foods and habits that contribute to staining, professional whitening effects can last up to two years. If you're interested, see your dentist for a full dental examination for any issues that might interfere with the whitening process. From there, you're not far from a brighter and more attractive smile.
If you would like more information on teeth whitening and other dental cosmetic enhancements, please contact us or schedule an appointment for a consultation. You can also learn more about this topic by reading the Dear Doctor magazine article "Teeth Whitening: Brighter, Lighter, Whiter…."
By Healthy Life Dental
February 27, 2018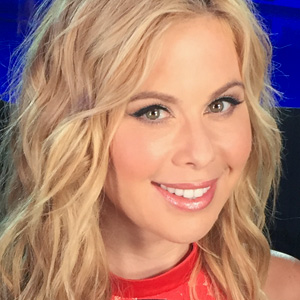 What does it take to win a gold medal in figure skating at the Winter Olympics? Years and years of practice…a great routine…and a fantastic smile. When Tara Lipinski won the women's figure skating competition at the 1998 games in Nagano, Japan, she became the youngest gold medalist in an individual event in Winter Olympics history—and the whole world saw her winning smile.
"I love to smile, and I think it's important—especially when you're on-air," she recently told Dear Doctor magazine. "I am that person who's always smiling."
Tara's still skating, but these days you're more likely to see her smile on TV: as a commentator for the 2018 Winter Olympics, for example. And like many other athletes and celebrities in the public eye—and countless regular folks too—Tara felt that, at a certain point, her smile needed a little brightening to look its best.
"A few years ago, I decided to have teeth whitening. I just thought, why not have a brighter smile? I went in-office and it was totally easy," she said.
In-office teeth whitening is one of the most popular cosmetic dental procedures. In just one visit, it's possible to lighten teeth by up to ten shades, for a difference you can see right away. Here in our office, we can safely apply concentrated bleaching solutions for quick results. These solutions aren't appropriate for home use. Before your teeth are whitened, we will perform a complete examination to make sure underlying dental problems aren't dimming your smile.
It's also possible to do teeth whitening at home—it just takes a bit longer. We can provide custom-made trays that fit over your teeth, and give you whitening solutions that are safe to use at home. The difference is that the same amount of whitening may take weeks instead of hours, but the results should also make you smile. Some people start with treatments in the dental office for a dramatic improvement, and then move to take-home trays to keep their smiles looking bright.
That's exactly what Tara did after her in-office treatments. She said the at-home kits are "a good way to—every couple of months—get a little bit of a whiter smile."
So if your smile isn't as bright as you'd like, contact our office or schedule a consultation to find out more about teeth whitening.  You can read more in the Dear Doctor magazine article "Important Teeth Whitening Questions Answered" and "Tooth Whitening Safety Tips."